Tearing down an old mobile home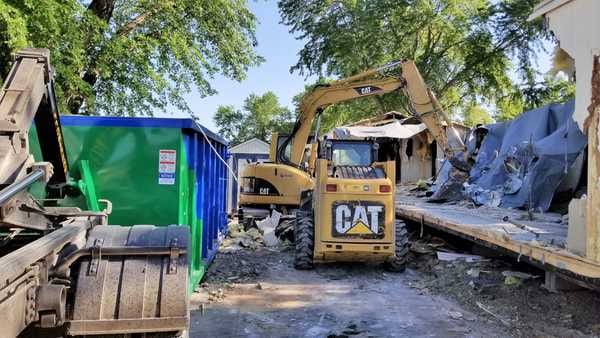 Manufactured home demolition is much easier than most structural demo jobs. A good mobile home removal company can remove a mobile home in a day or two. Mobile home demo costs typically range anywhere between $4 and $6 per square foot.
Cost for Mobile home Demolition and Removal
Heartland Demolition in Wichita, KS charges $4 – $6 per square foot for mobile home demolition.
What affects Mobile Home Removal Pricing?
Distance to landfill
Household remnants left behind
Dumpster Rental & Landfill disposal fees
Machines needed to complete the work
Number of crew members need to complete job
Requirements set forth by mobile home park
The total volume of demolition waste
Reasons to consider Mobile Home Removal Services
Damage caused by fire or flood
Need it gone fast!
Prefer that the home be recycled
Unable or unsafe to transport
Unsafe or unlivable conditions
Mobile Home Demolition Process
1. Call to get quotes on your mobile home demolition job.
2. Make sure to choose a licensed and insured contractor.
3. The contractor you choose will be responsible for pulling a demolition permit.
4. Allow the contractor 7 days to complete the work (worst case scenario).
Have more Questions?
Contact us today at (316) 351-7114