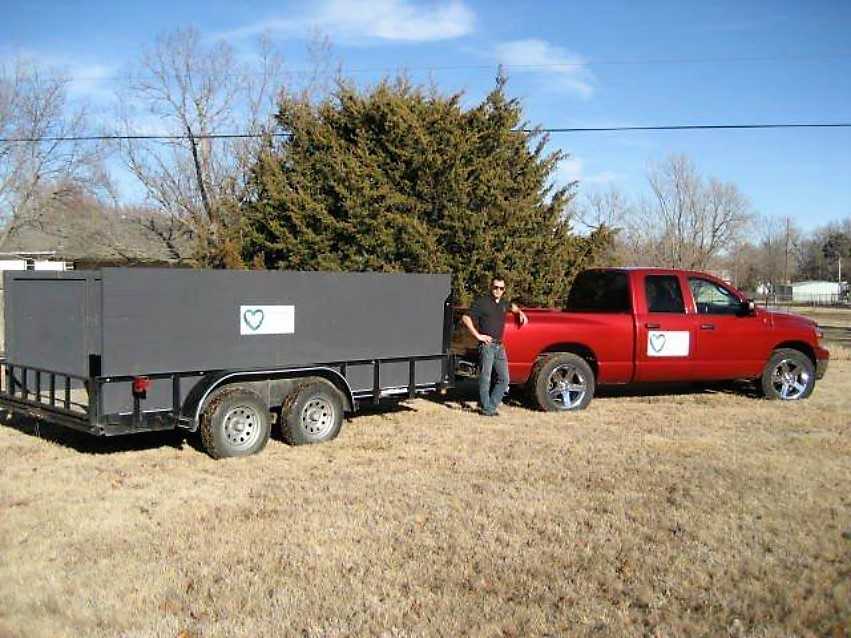 Heartland was founded in 2014 by Travis Baker with the goal of establishing Wichita's finest, most efficient, and eco-friendly waste solutions company.
Travis's dream was to provide affordable, creative ways for homeowners and businesses to dispose of their junk in Wichita KS. In addition, Travis has always had a passion for preserving our environment and marveled at the idea of building Wichita's first fully automated waste-sorting and recycling facility.
Travis knew the place to start was at the bottom and work his way up.
With a small pick-up truck and trailer, he started working junk removal, trash hauling, and clean-up jobs for homeowners and businesses. He quickly earned a reputation for being professional and offering junk removal services at a fair, affordable price.
Demand for Heartland's services grew mostly through word-of-mouth – the best marketing a small business can ask for. Junk removal and clean-up began the business, but customers began to ask about dumpster rental and demolition services too.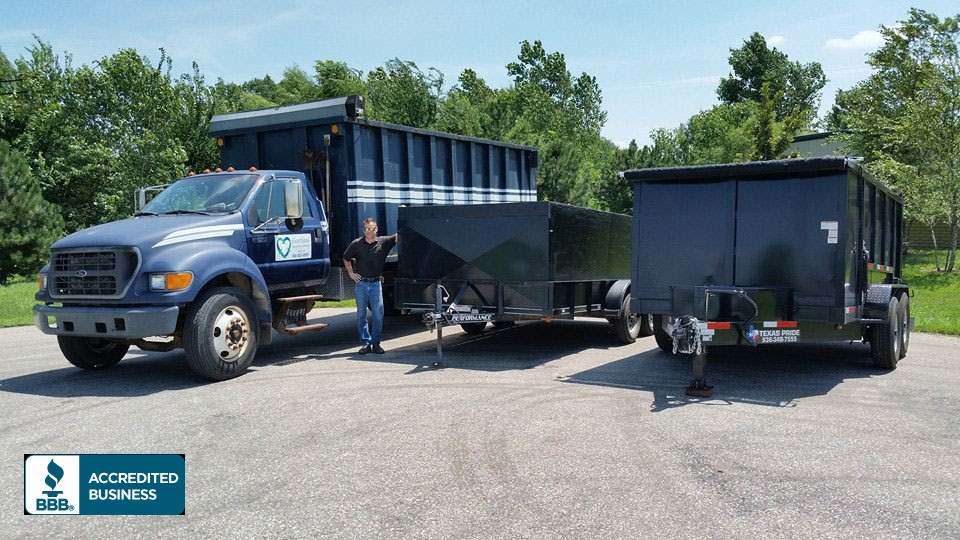 LEARNING AND ADAPTING IN 2015
Throughout 2014, demand for Travis's junk removal services increased dramatically. Travis knew that his truck and trailer would not be enough to satisfy this increased demand for his hauling services.
Instead of purchasing a larger trailer, Travis sought to differentiate himself by purchasing a large dump truck. This dump truck provided him a competitive advantage because it is the largest single vehicle (by volume) providing specialized junk removal property clean-up services in Wichita, KS.
Travis also acquired a dump trailer to provide dumpster rental services to customers that wanted to load their materials themselves for a cheaper cost.
To Travis's surprise, this dumpster rental option became a very popular choice for his customers. He quickly realized the potential of his dumpster rental service and planned to improve this idea in 2016.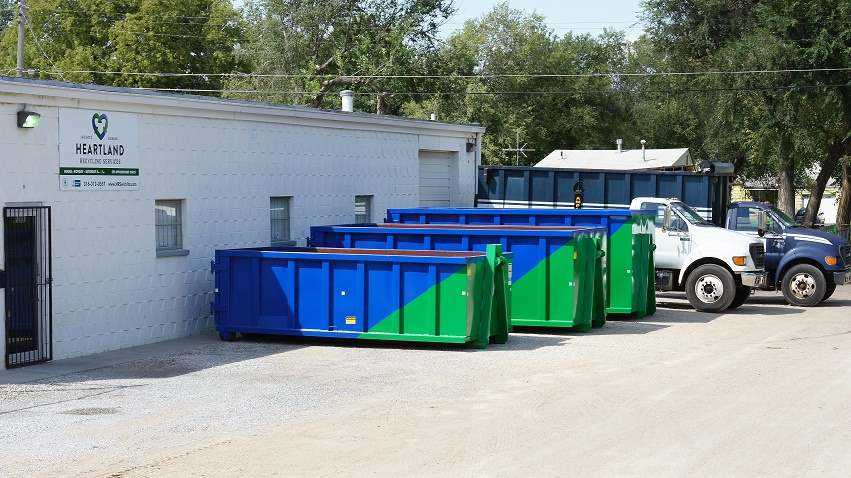 In 2016, Travis knew big change was needed to provide his customers with the best junk removal and waste services possible.
Heartland Recycling Services' first recycling and waste sorting facility was opened. Travis leased a small building to store his equipment and provide his customers the option to drop-off their junk. This facility provides sorting, recycling, and disposal of metals, cardboard, plastics, appliances, furniture, and other household items.
With the intention of improving his dumpster rental services, Travis also purchased a dumpster delivery vehicle and roll-off dumpsters of various sizes. Instead of improving upon his own dumpster rental services, he decided to improve on the industry as a whole.
Recognizing that roll-off dumpsters have the potential of damaging the surface they are placed on, Travis decided to have these dumpsters custom manufactured with rubber wheels instead of steel. These rubber wheels adsorb friction much like a car tire and are better suited for paved surfaces.
Heartland Recycling Services' mission is threefold.
Our first responsibility is to ensure the financial well being of the business.
Secondly, to provide the best service possible, at the best price possible.
Thirdly, to keep as much waste out of the landfills as we possibly can.